The Book Inspection Robot organizes correctly than human
Other state-of-the-art technologies can be experienced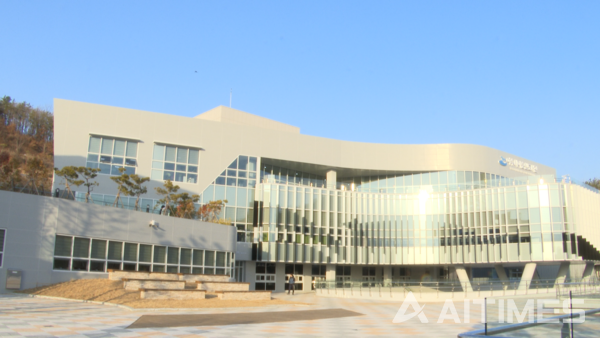 It has been a month when The Yeosu Yi Sun-sin Library has opened, now the popularity among citizens is increasing with the number of visitors surpassing more than 100,000. The library has been critically acclaimed as 'futuristic' because it's been melted into various technologies which are part of the Fourth Industrial Revolution.
According to the city authorities on the 31st, the library opened in last December with spending $16,750,000 from the government expenditure and other construction expenses. The area is 5,622m²/60,514ft² with total five stories – it is the largest library in the south-eastern Jeolla Province.
The name of the library Yi Sun-sin, describes the historical relationship of the admiral Yi and Yeosu City. During the Iimjin War(1592-1598) he brought victories against the Japanese navy in Yeosu. His loyalty to his country is highly respected by modern Koreans. From the early days of the library's opening, it was crowded by many Yeosu citizens to see the Coding Robot, the Book Inspection Robot, and 3D Printer.
Especially the Book Inspection Robot, which is based on the artificial intelligence algorithm, has been gaining huge popularity from citizens. The robot finds books from wrong places, organizes and put onto the right shelves. It is connected through the internal network, human employees can check in real-time whether it's doing job correctly or not. This robot takes less than six hours to organize about 50,000 books. Also sensors installed in robots detect the movement of people; it prevents the robot from crashing itself.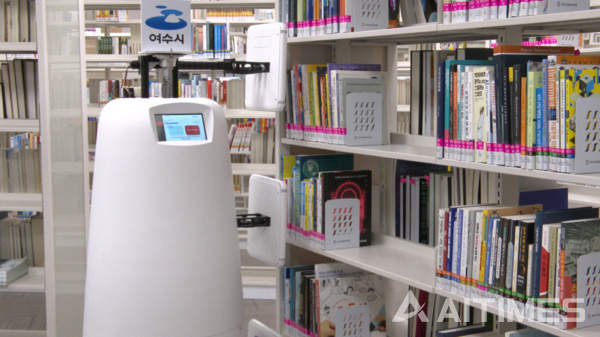 The Book Inspection Robot. ©AI Times