National Library Board (NLB), Singapore
A Proven Success: Singapore's National Library Board improves patrons' ability to always find books in the right place.
Libraries managed: 27
Visitors: 9.06 million
Loans: 29.2 million
Programmes: 6,000
Exhibitions: 16
*2020 statistics
"The use of robotic solutions has improved efficiency and allows staff to focus on other areas that enhance the library experience and to better serve members of the public.

Aurora has improved the accuracy in locating books in the libraries. The analytics and reports are user-friendly and integrate with the existing workflow.

With daily shelf scanning, there is no longer a need to perform manual stock-taking because the robot keeps it up-to-date."


– Former CIO & CDO, Mr Siow Shong Seng
The Costly-Shelf Reading Process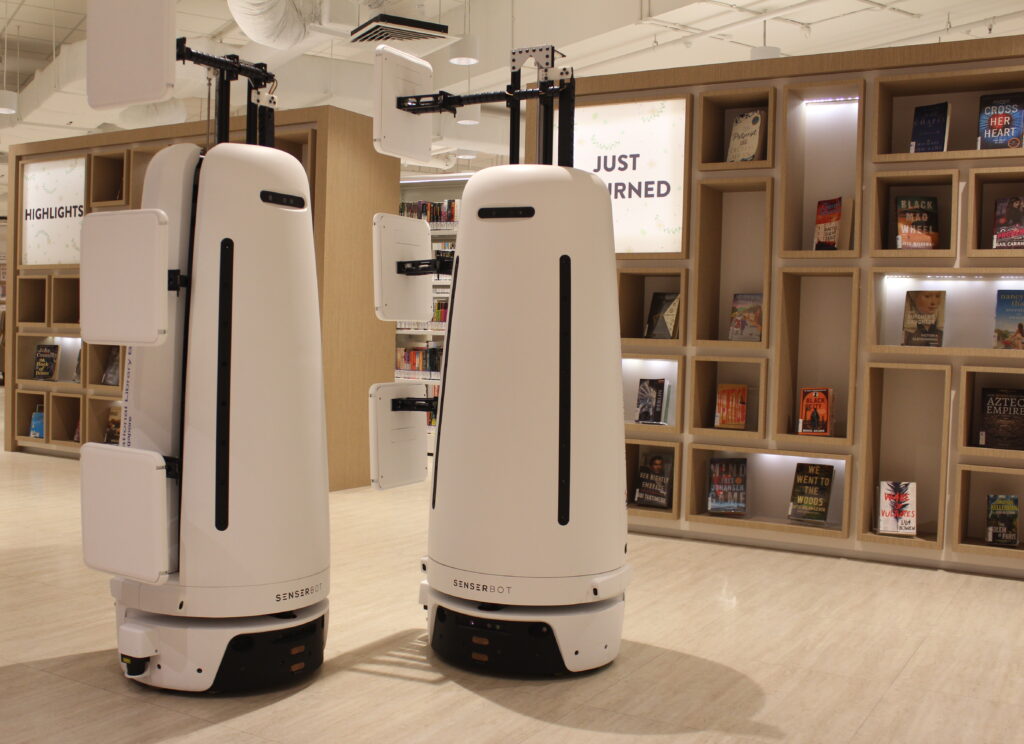 At NLB, shelf-reading is performed daily to maintain accuracy against a high frequency of book movements. A daily average of about 90,000 library books were borrowed from the public libraries in 2019.
To cope with such a mammoth task, NLB outsources their shelving operations to external vendors who work an hour before and after opening hours to re-shelve the books. This largely manual task has significantly contributed to NLB's escalating manpower costs.
Since Aurora joined the team, the expensive man-hours required to maintain shelves have been reduced by more than 50%.
Every night, Aurora independently scans the shelves. When librarians arrive the next morning, a report awaits them with all the items needing attention highlighted.
With this report in hand, staff are then able to take precise action to right the books.
Instead of having to go over the entire collection as they used to do, librarians need only adjust a small number of books highlighted in the intelligent report.
From Outsourced to Autonomous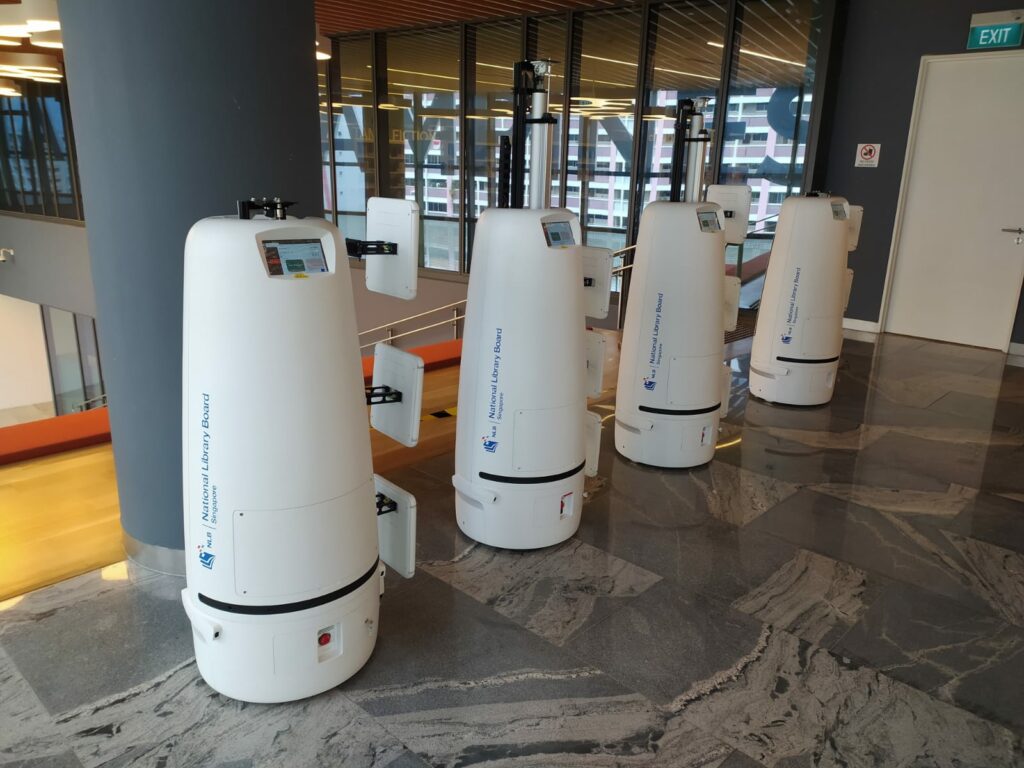 Inventory Listings of Unprecedented Quality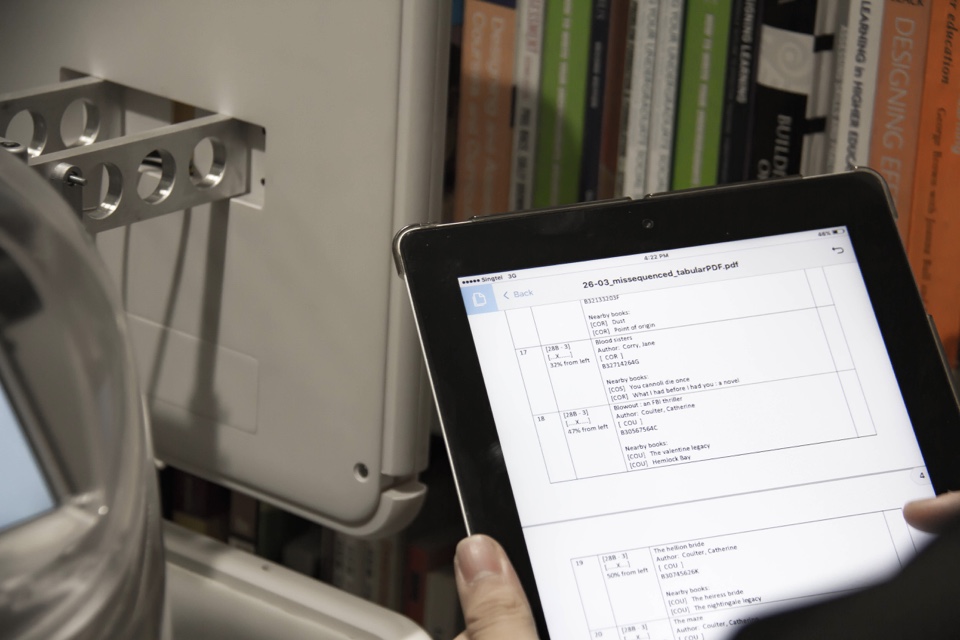 Traditionally, libraries have to conduct labour-intensive stock takes on a regular basis to obtain quality inventory listings.
As Aurora scans the entire collection everyday with a world-class shelf scanning accuracy of up to 99%, the library is able to maintain an up-to-date inventory of unprecedented quality – all without any additional manpower investment or interruption to customer service.
"Thanks to Aurora, librarians have received fewer queries about where books are located, simply because the books are in their rightful places and patrons can find them easily. So, on the operations side, happy customers, happy staff!"
– Library Manager, Ms Sharon Heng
Library Catalogues were naturally inaccurate with mis-shelved or missing books, leading to patron dissatisfaction when books could not be found.
With Aurora's help, librarians are able to provide an environment with books that are where they should be. Patrons can now confidently use the library catalogue to locate books, and staff are able to retrieve books more efficiently to serve their customers.
Releasing Staff from Routine Work
Thanks to their robot assistant, staff no longer need to spend hours reading call numbers one by one to identify individual books on the shelves, reducing the time and health risks associated with the labour-intensive tasks.
"Librarians can now focus their attention on other tasks. Reading is still at our core. So, if all the manual jobs can be assisted by robots, my staff can have more time to read, recommend books and connect with patrons."
– Senior Manager, Ms Lee Yee Fuang